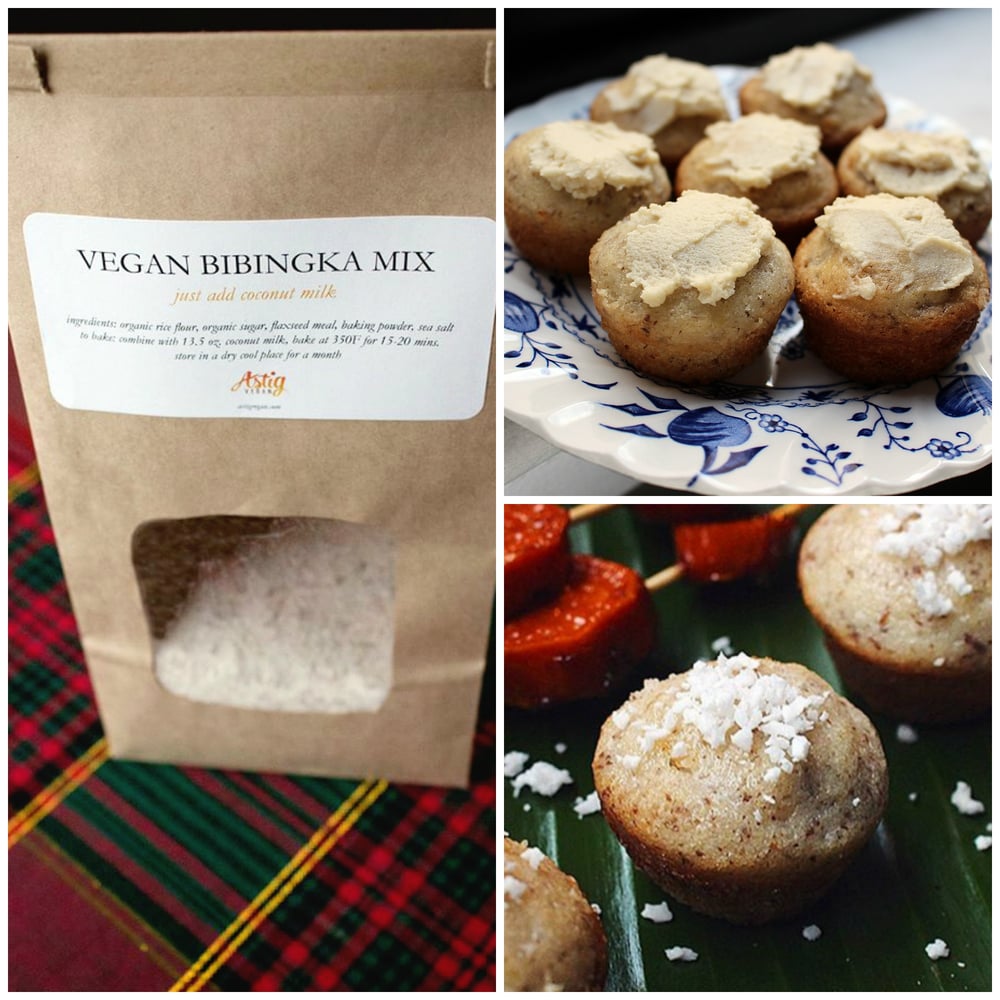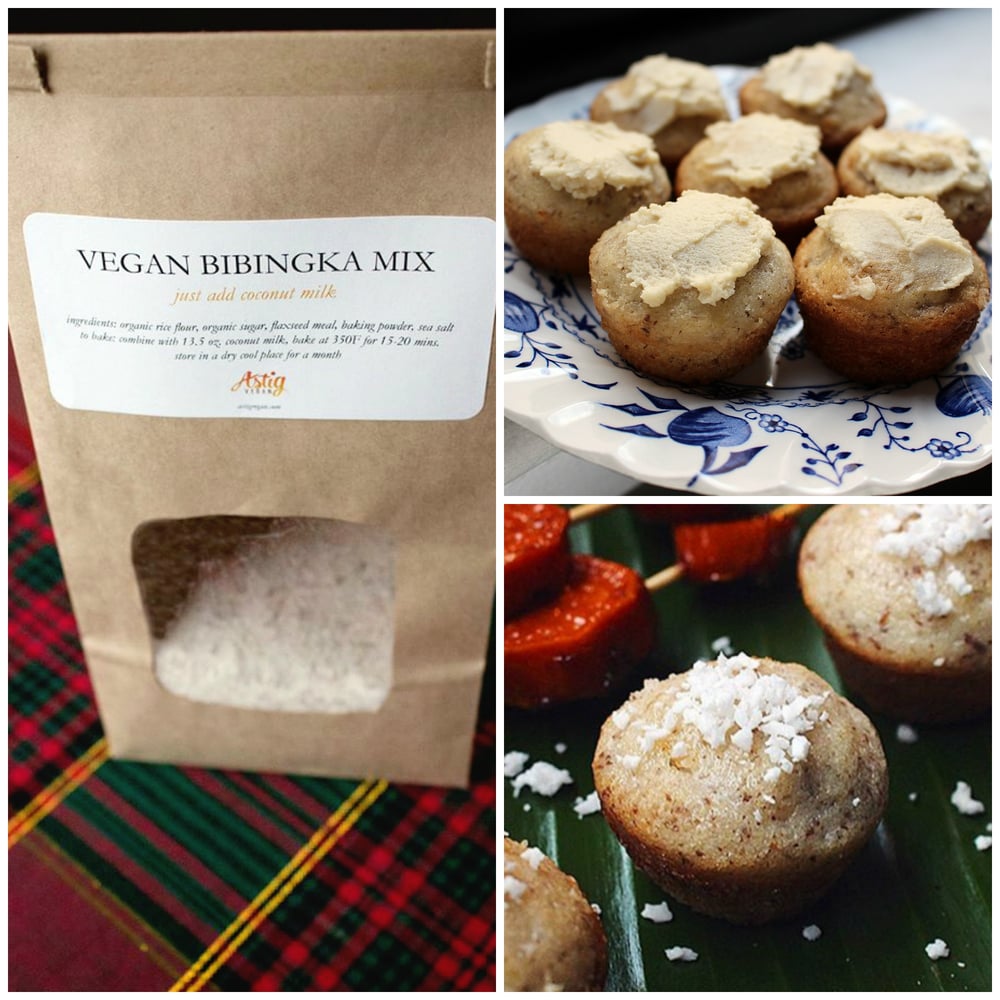 Astig Vegan Bibingka Mix
$5.99 / Sold Out
Astig Vegan Bibingka Mix (Filipino Coconut-Rice Cake)
FREE SHIPPING FOR ORDERS $50 OR MORE. MUST ENTER COUPON CODE: FREESHIPPING
The Astig Vegan Bibingka is pleasantly buttery, moist, and flavorful. It's also surprisingly easy to make. No kneading, no proofing, no heavy whisking, no ingredients-hunting required. Just add coconut milk! Naturally gluten-free with mostly organic ingredients. Perfect as gifts for loved ones or yourself! Perfect for newbie and advanced bakers alike. It's also a great way to involve kids in the kitchen.
Makes 10-12 servings.
Ingredients: Organic rice flour, organic sugar, organic flaxseed meal, organic baking powder, sea salt.
Store in a dry cool place for up to three months.
Directions: Preheat oven to 350F. In a mixing bowl, combine Astig Vegan Bibingka Mix and 13.5 oz coconut milk. Mix well using a whisk. Pour to a lightly oiled baking dish (MINI MUFFIN PANS WORK BEST) and bake for 20 minutes or until the edges are golden brown. Let it cool for 5 minutes.
Serve warm. Makes 10-12 servings. Pictured are serving suggestions with either vegan cheese or butter on top and/or grated coconut.
I hope you enjoy! Kain na, let's eat!
astigvegan.com